The Fenton Weill Guitars
My first "not home-made" bass guitar was a Fenton Weill Contra Bass. Even at the time (the early 1960s) it was both rare and unusual but I liked its looks and I was years away from being able to afford a Fender Precision Bass - the model Jet Harris played in The Shadows. I've always had a soft spot for Fenton Weill guitars and have owned a few over the years. Looking back they weren't great guitars to play but then again compared to the alternatives at the time, such as the famous Futurama Three model, I guess they were what you could expect. At one stage I acquired the brand name although a few years ago I sold the trade mark to a chap who makes guitar pickups; very good they are apparently. I don't have much information that isn't elsewhere on the web but I've scanned the catalogue from around 1962 together with a couple of leaflets. Somewhere I have a leaflet on the amplifier that had a cylindrical speaker box. Real 1960s techno.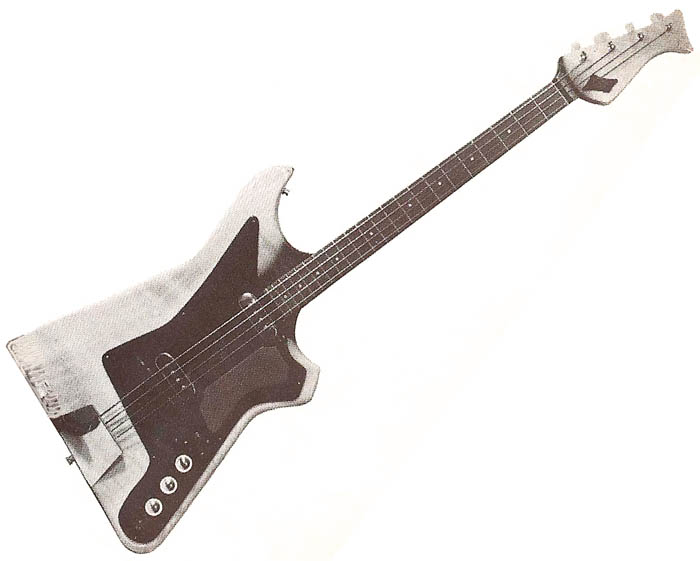 The Fenton Weill Contra Bass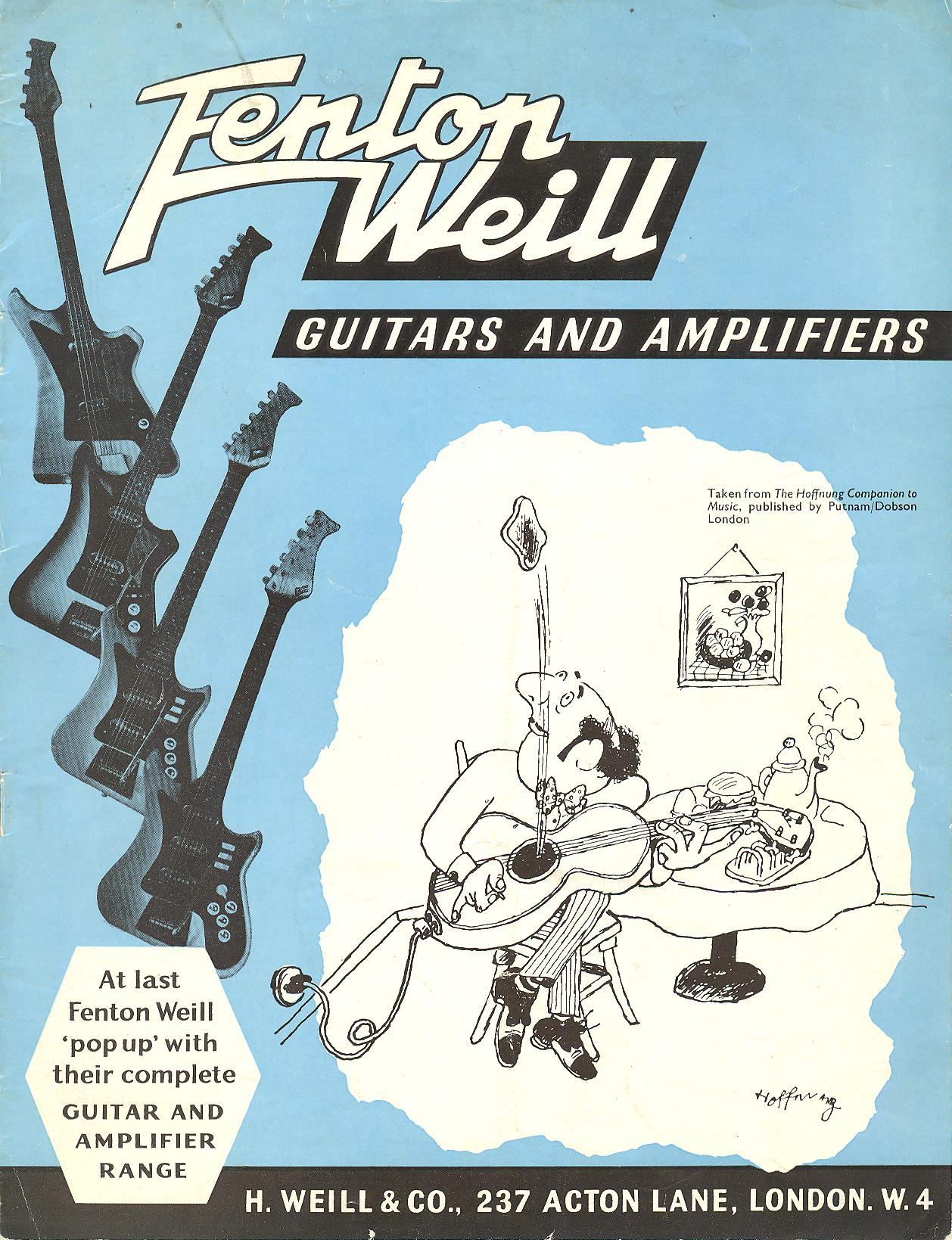 Petra Opitz actually has an original Contra Bass which he intends to restore and right now it is being re-fretted.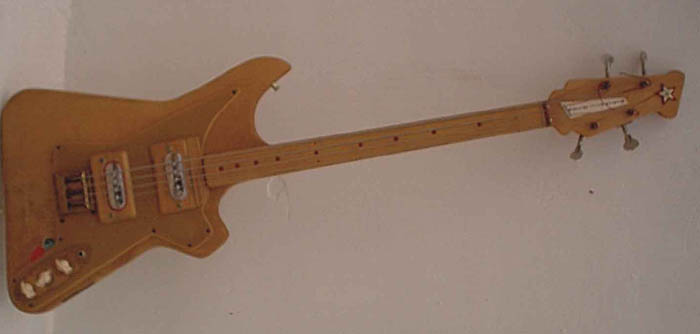 As can be seen the original bridge has gone and the knobs are non-original. It also seems that the electrical wiring is non-standard as well so there is quite a lot to sort out.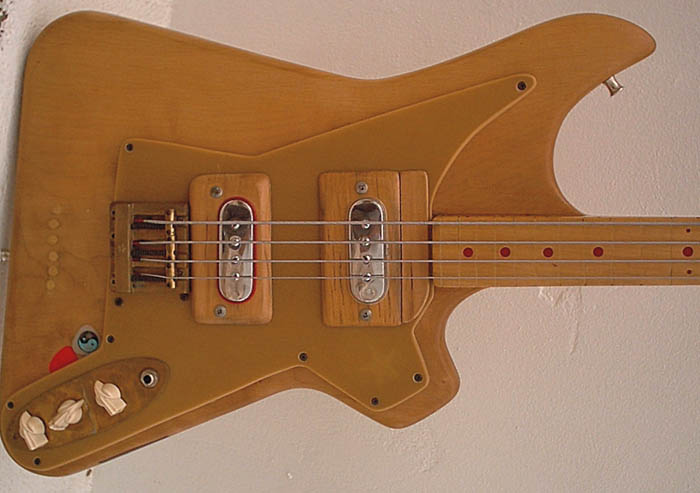 Downloads
<click on the logo to download>

Full line catalogue from around 1962 (this is a big pdf file and takes a minute or two to download)

A leaflet on the two bass guitar models

A leaflet on the Twister range