RADFORD Test Equipment
The first dedicated audio test equipment I used professionally was the Radford Low Distortion Oscillator (LDO) and the matching Distortion Measuring System (DMS) in the early 1960s. This was the first generation equipment with valve circuitry and although measurements were slow & tedious because of the need to use multiple controls to balance the bridge, it was capable of measuring distortion down to very low levels. Certainly to below 0.01% which at the time was a real achievement. This equipment was developed by Arthur Radford, the founder of Radford Audio, who needed good quality test equipment to test his amplifier designs. As I recall Arthur started out making very good transformers and became skilled at designing and winding the output transformers for valve amplifiers so somehow he drifted into the audio industry. He was a designer who always sought better and this became his biggest failing; he could never leave a design alone. He would engineer an improvement then tell the production line to stop so that the latest improvement could be added. Great for the customer but not necessarily so good for the financial health of his company.
This test system was developed into a Series 2 version which used transistor circuitry and finally into a Series 3 version. However it was still a manually operated system and could not compete with the likes of Sound Technology and so Radford instruments faded from the field.
Below is a picture of the original valve powered Low Distortion Oscillator; what you might term as the Series 1. The valves can be seen in the interior shot.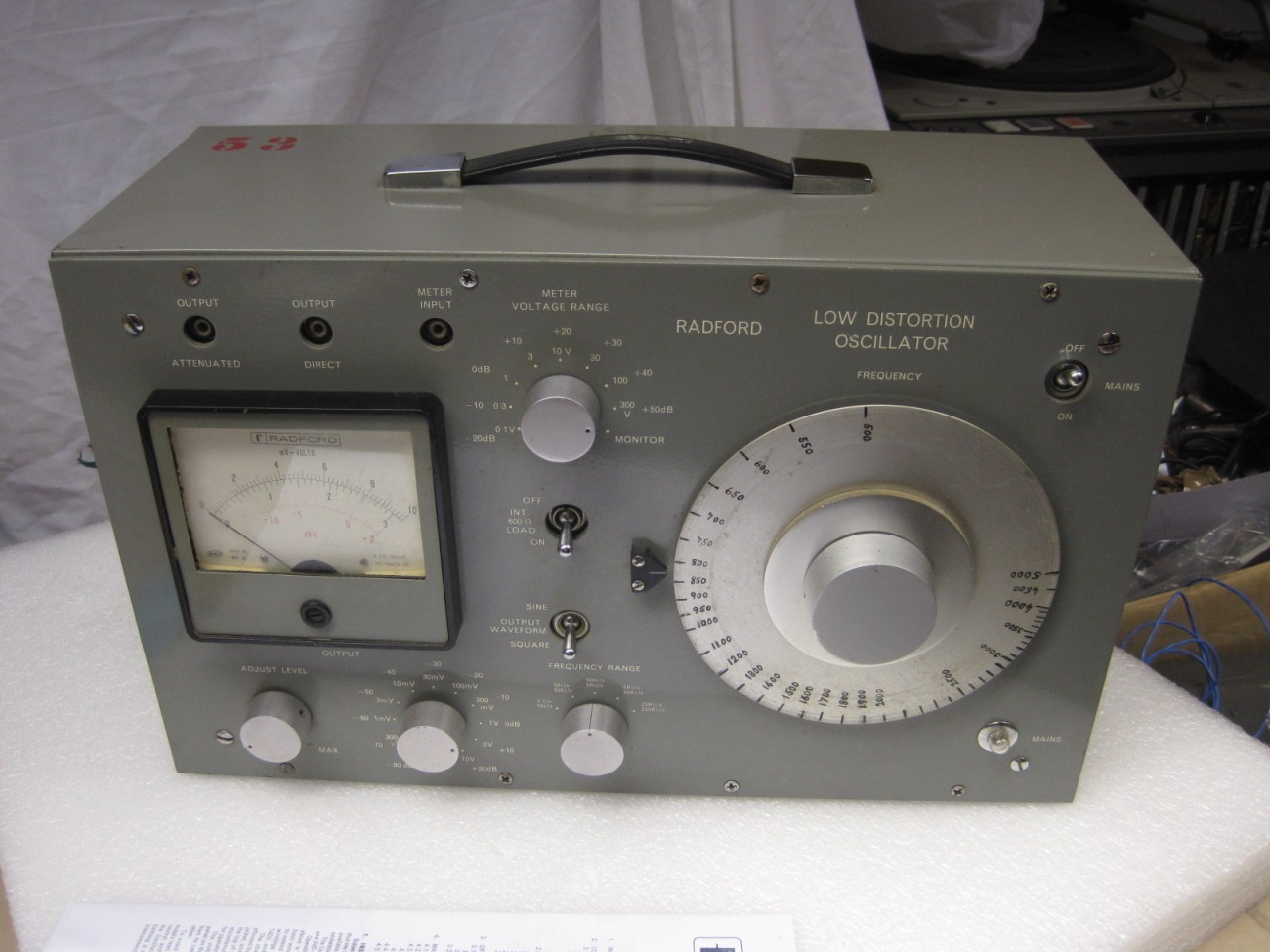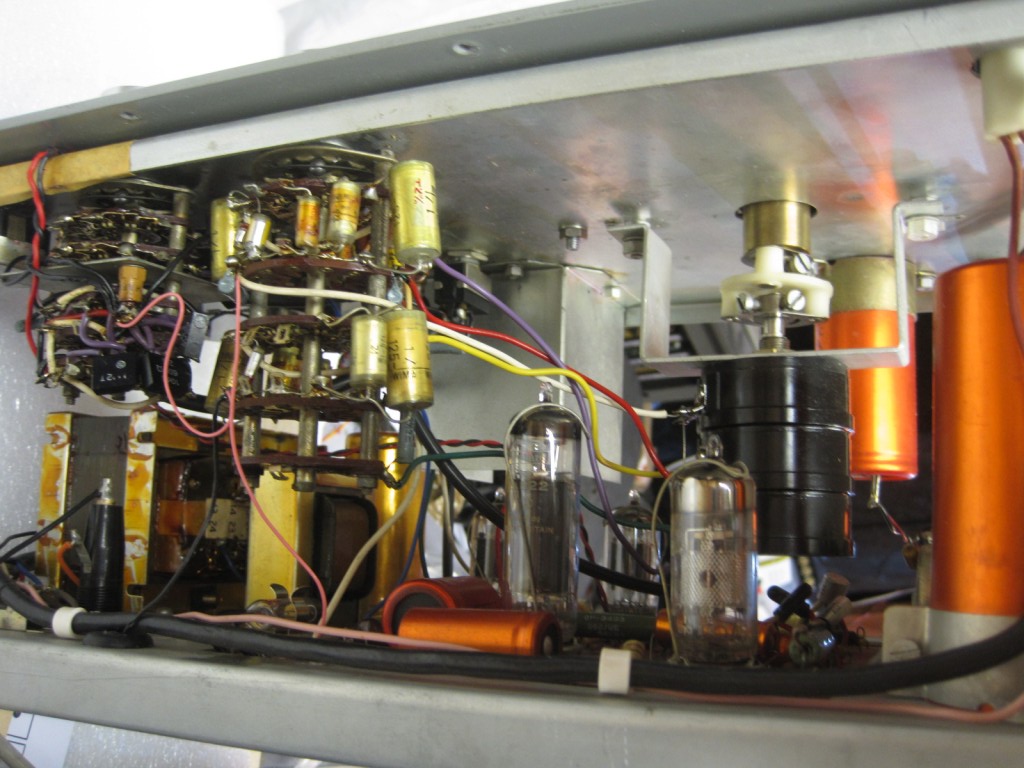 Below is a tired looking example of the Series 2 Oscillator also showing the internal valve circuitry.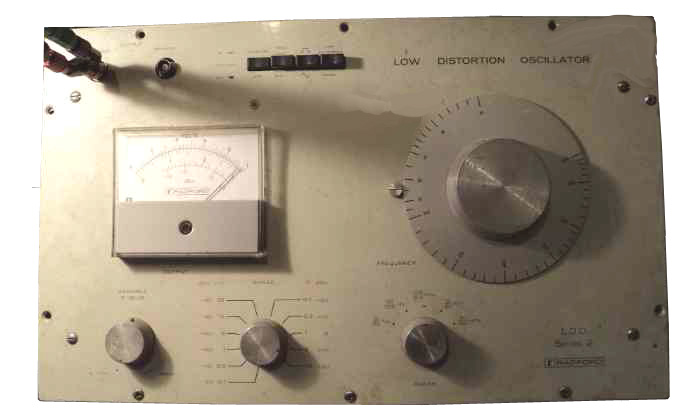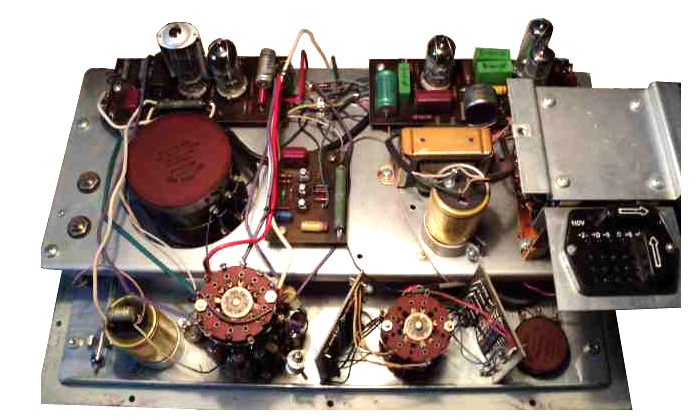 The Series 3 product looks a lot more modern and used transistor circuitry throughout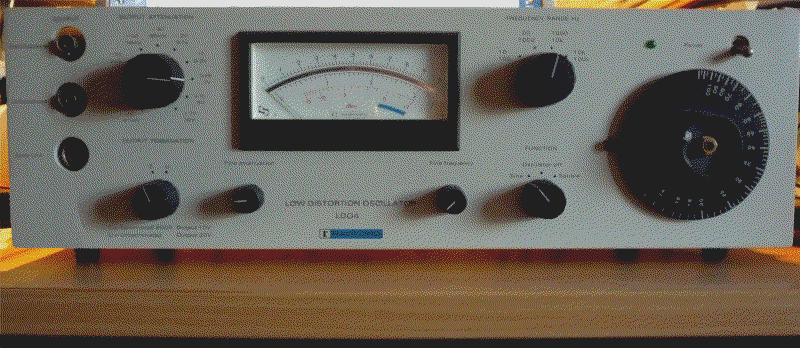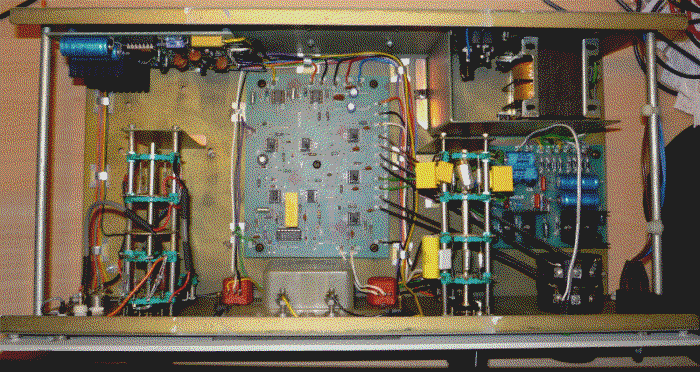 The picture below shows the matching Series 3 Distortion Measuring System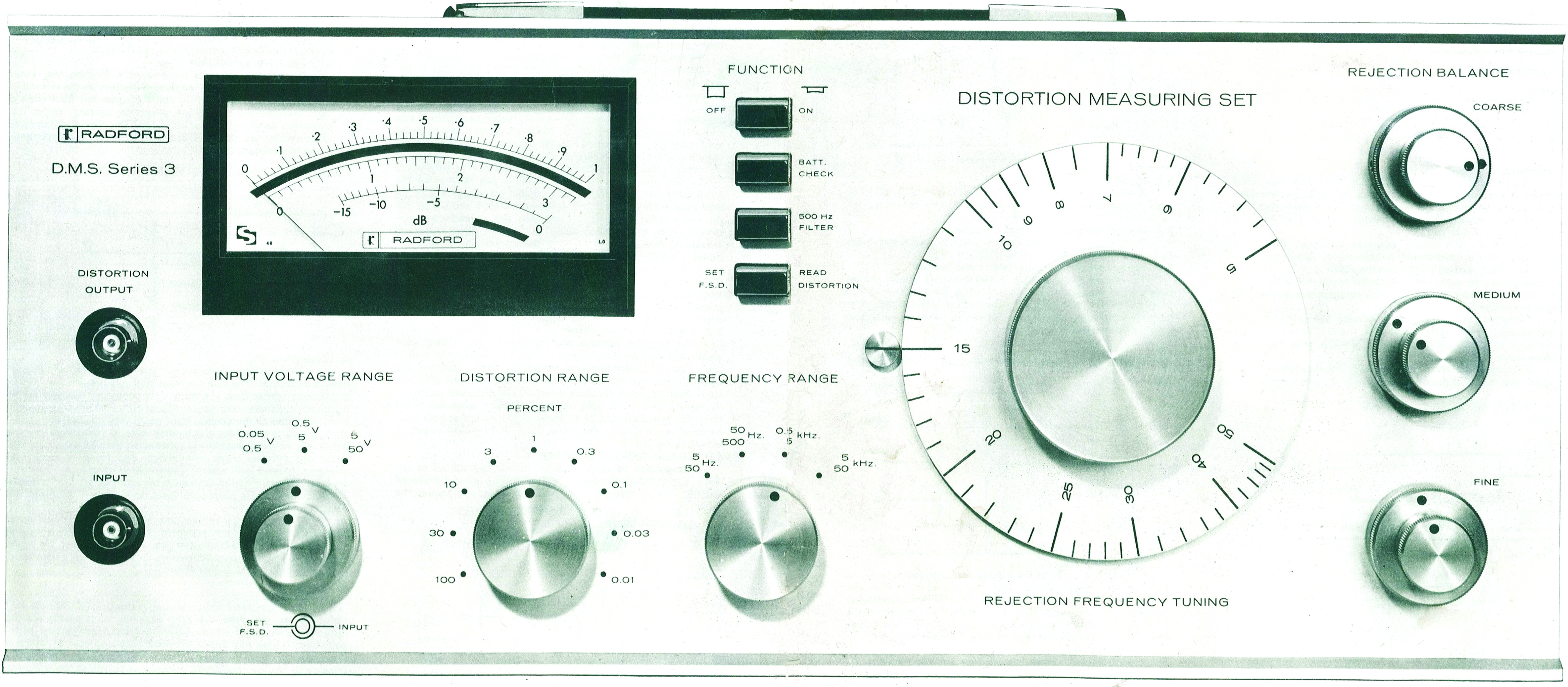 The pictures below are some interior shots of the Series 3 LDO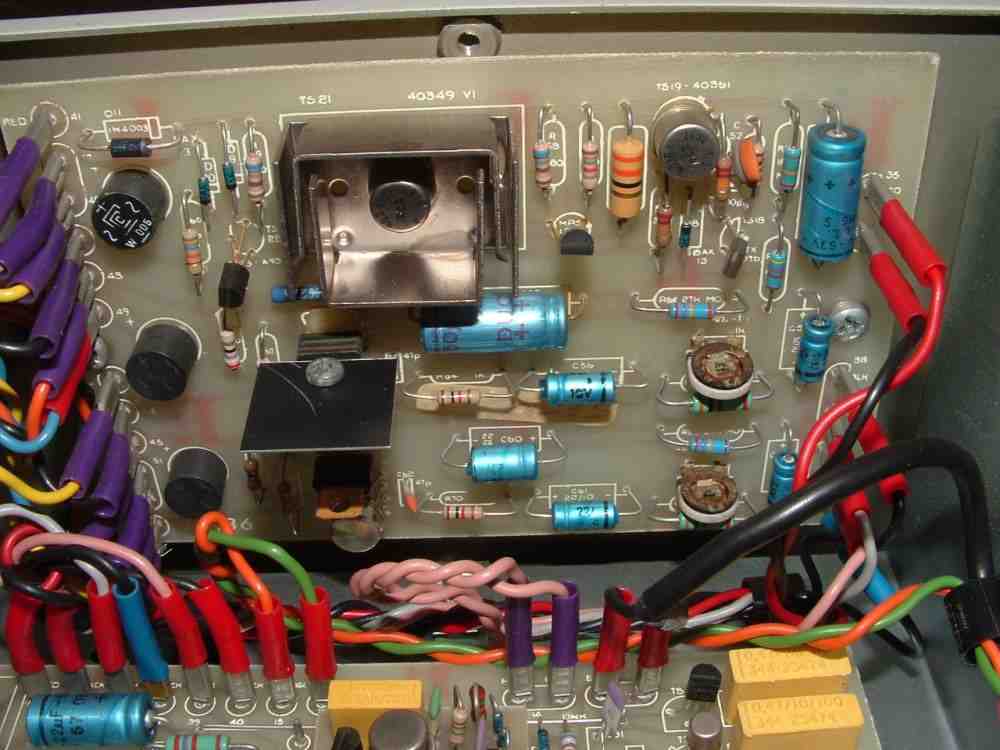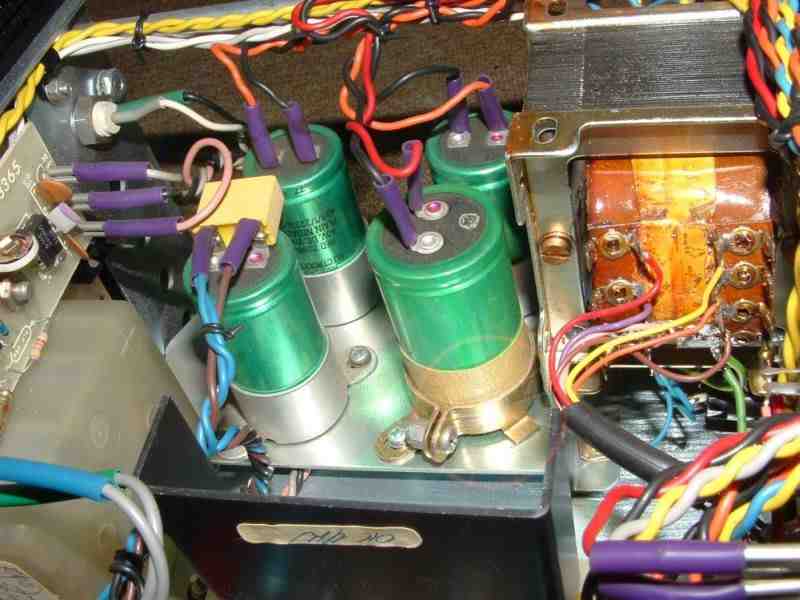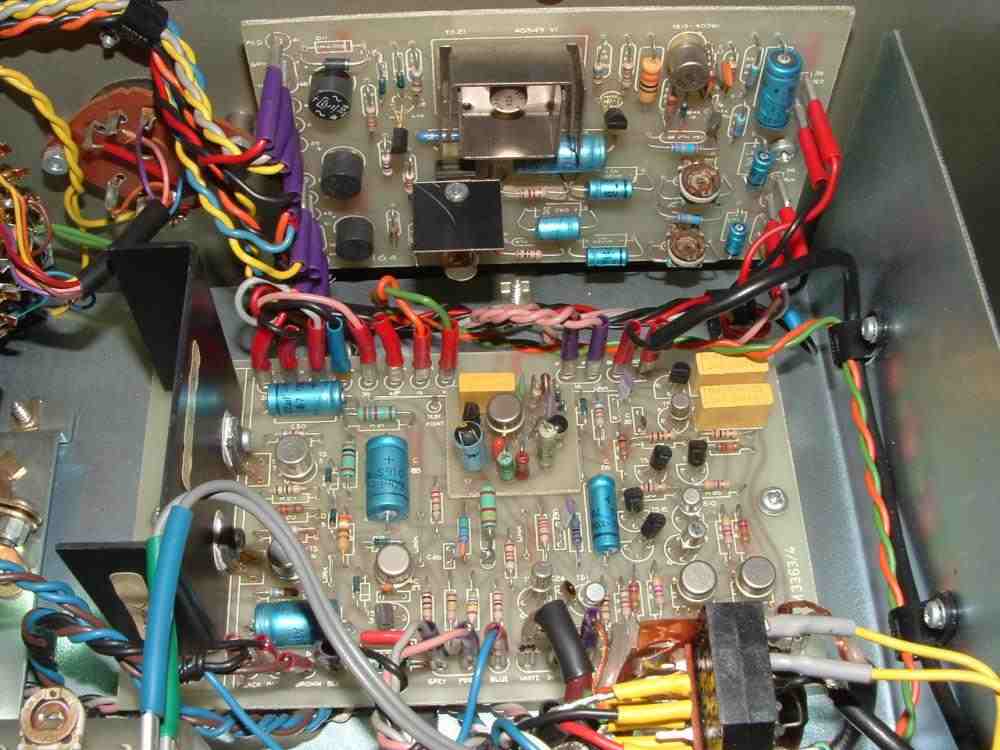 Downloads
<click on the logo to download> Thanks to Jim Anderson for some of the manuals

The manual for the Low Distortion Oscillator Series 2

The manual for the Distortion Measuring System Series 2

The manual for the Low Distortion Oscillator Series 3

The manual for the Distortion Measuring System Series 3

Owner's Manual for the SC24 Control Unit

Radford Distortion Measuring Set Series 3 Leaflet No.A52

Radford Distortion Measuring Set Series 3 Technicial Manual BC51

Radford LDO3 Leaflet A51 Jan 75

Radford LDO3 Technicial Manual & circuits BC51 + M3366-2 Control

Radford Hi Sesitivity Volt & Noise meter - Leaflet A53

Radford Hi Sensitivity Volt & Noise Meter Technical Manual